On December 3, the Okinawa Tourist Group donated 1 million yen to the Okinawa Churashima Foundation, including contributions from executives and employees, As a travel agency we will continuously support the reconstruction and visits to Shuri Castle.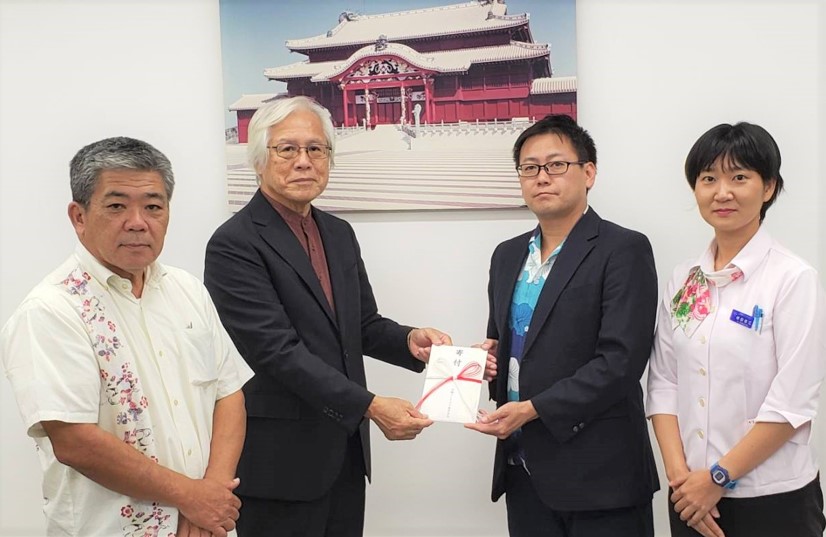 Article published in Okinawa Times
・ We will donate a part of the sales of 2020 "Photos of World Heritage Sites and Okinawa Convenient Calendar" as Shurijo Castle reconstruction support money. January begins with Shuri Castle, where you can enjoy the beautiful World Heritage of each country.
・ We will continue to raise funds for Shurijo Castle at each OTS branch store office.