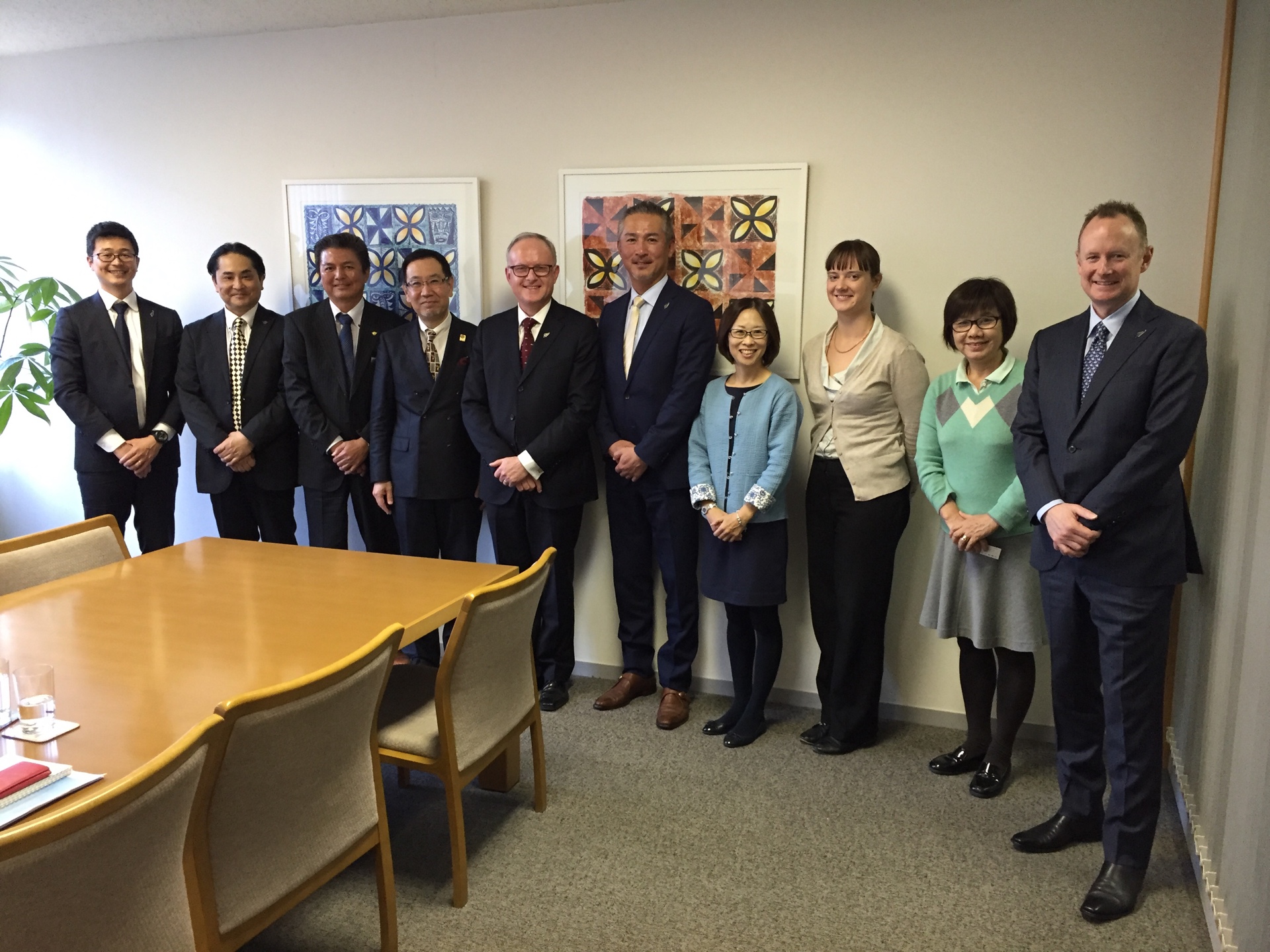 Okinawa Tourist Service, OTS, is opening an OTS rental car business in Queenstown, New Zealand, this fall as a first step of the company's plan of aggressively expanding its business overseas.
OTS President Yoshikazu Higashi paid a visit to New Zealand Ambassador to Japan, Honorable Stephen Payton, at the New Zealand Embassy in Tokyo to announce the plan.
The OTS New Zealand rent-a-car outlet is currently under construction, and the service is scheduled to open Sep. 16 this year.
According to an OTS spokesman, the New Zealand subsidiary is the first step in the company's long-term overseas expansion plan with more outlets to be opened elsewhere in the future.
Higashi also took the chance to invite the ambassador to throw the Ceremonial First Pitch at a baseball game between Yakult Swallows and Yomiuri Giants at Jingu Stadium in Tokyo on Aug. 16th. OTS is sponsoring the game.