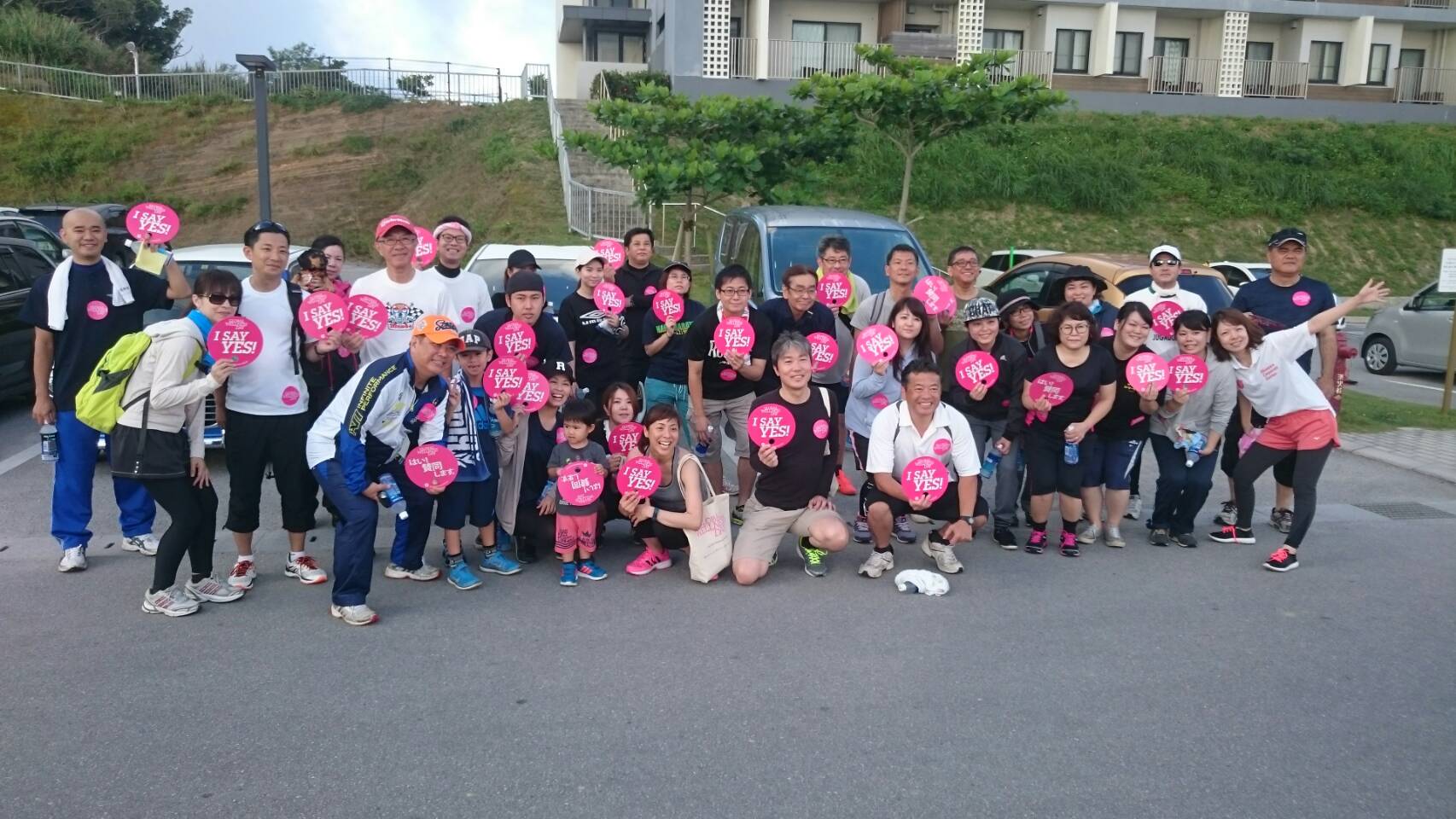 Okinawa Tourist Service and American Chamber of Commerce on Okinawa organized a wellness walk around Senaga Island, Tomigusuku City, on June 10th, the Global Wellness Day. About 40 chamber members and their families and friends took part in the event.
Global Wellness Day was established in 2012 in Turkey. The day that is dedicated to "living well" has by now spread worldwide, and is officially celebrated in more than 70 countries.
The World Wellness Day is celebrated on the second Saturday of June every year with the slogan "One day can change your whole life!" The day is entirely a non-profit event, and a social project dedicated to living well created and organized by volunteers. The aim is to ask, even if just on one day, "How can I live a healthier and better life?" and to direct thoughts of individuals and the society as whole towards "living well" and to raise awareness of the concept.
The main aims of the day are:
To recognize the value of our lives.
To pause and think, even for just one day of the year.
To be free from the stress of everyday city life and bad habits.
To make peace with ourselves.
To raise awareness about living well and increase motivation for the other 364 days of the year.