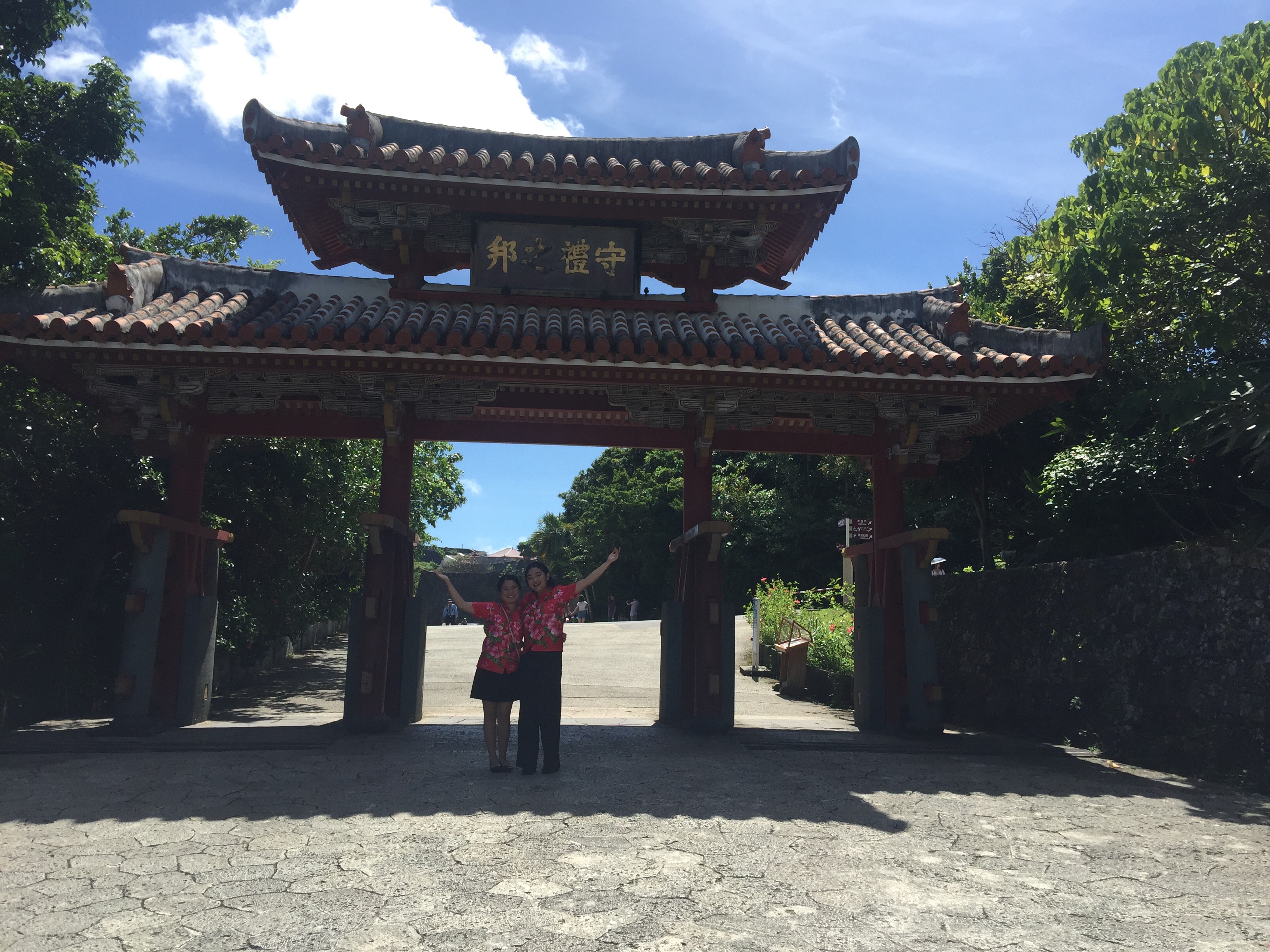 Two female third-year students of the School of Hospitality and Tourism Management at the University of Surrey, UK, have started a one-year internship at Okinawa Tourist Service on Sep. 1st.
Maria Manalastas and Jessica Ho are scheduled to work several months a time at various OTS departments, including the Overseas, Car Rental and Landing Tourism WEB Strategy departments.
OTS Chairman Yoshikazu Higashi says that OTS developed the internship program with the aim of creating a "win–win" outcome where both the students and OTS can gain valuable skills and knowledge. "Through this program, the internship students acquire knowledge on the actual state and future prospects of Okinawa tourism. For OTS, further discovering customers' taste and attractiveness of Okinawa, especially from the Southeast Asia and European perspective, will allow us to further improve our services to inbound customers," Higashi stated.
The University of Surrey is an institution with a history of more than 100 years. It's located in the outskirts of London in the southeastern part of the UK. Among its faculties, the School of Hospitality and Tourism was established more than 40 years ago. The university has a reputation of being one of the top class educational institutes in the UK.